Easy Lemon Butter Cookies Recipe
This post may contain affiliate links of which we earn a small commission should you choose to purchase through them. This helps us to keep the site running. Thank you for your support
I'm not sure if it's just my family but these were the kinds of biscuits that were always saved and put out for guests.
A subtle lemony, smooth and buttery biscuit that goes perfectly with a cup of tea and is also perfect for any season!
Better yet, they are incredibly quick and easy to make.
If you want it to have more lemon flavouring, try adding 1 more lemons zest.
For a hint of yellow, add 1-2 drops of yellow food colouring to the mix.
And for a little added sweetness, try dusting with Demerara sugar before baking or some icing (confectioners) sugar before serving!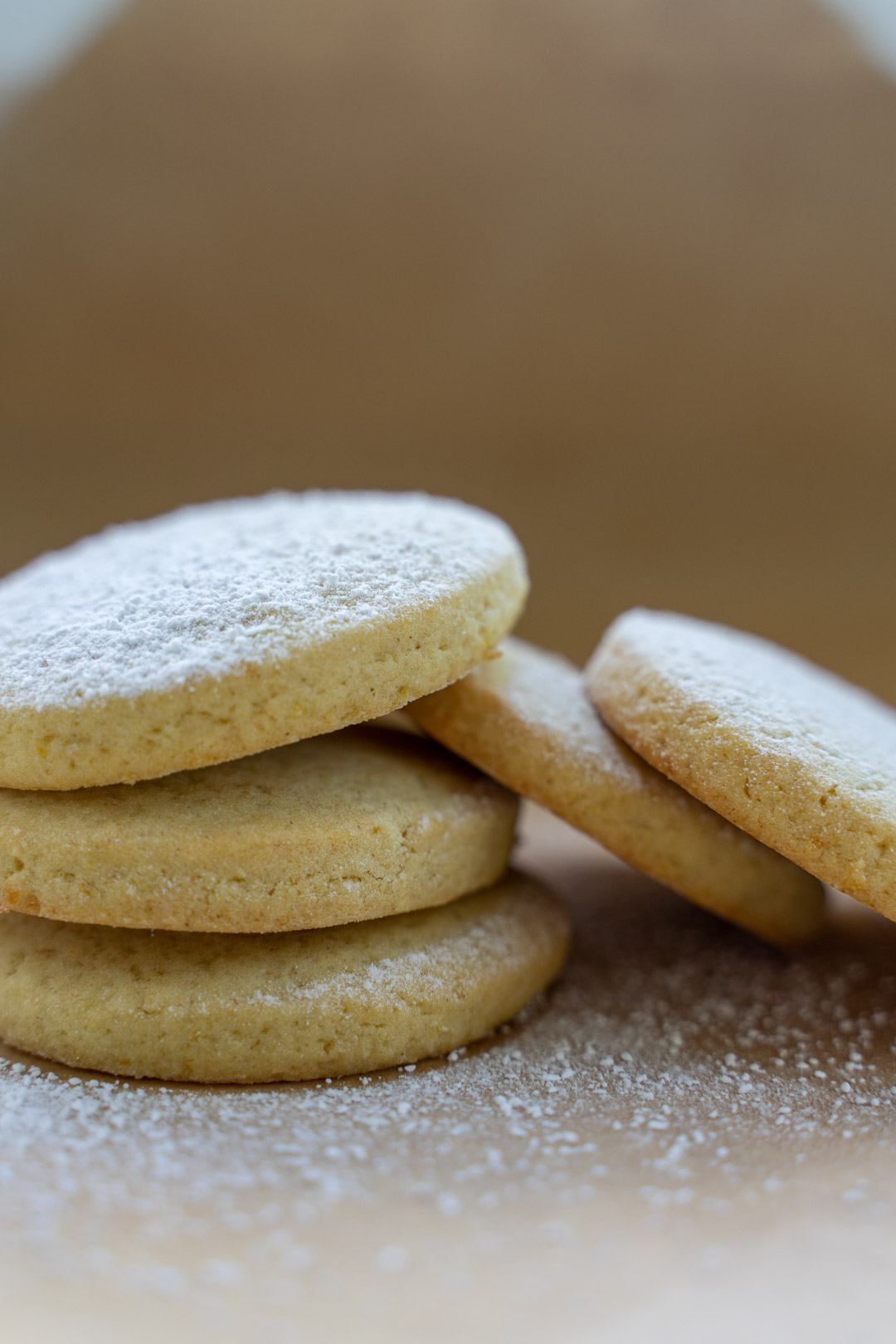 Overview
Makes: 12+ Biscuits
Prep time: 10 mins
Cook time: 8-10 mins
Total time: 2 hours 50 mins (2 hours 30 minutes rest time)
Ingredients
200g Plain Flour
130g Unsalted Butter, room temperature
100g Caster Sugar
1 Egg
1-2 Lemons, zest only
1/4 tsp Baking Powder
Pinch of Kosher Salt
Optional
Utensils
Scales
Electric mixer
Large mixing bowl
Wooden spoon/Spatula
Rolling pin
Parchment paper
Instructions
Add the butter and sugar to a mixing bowl and cream together.
Make sure that your butter is room temperature before doing this as not only do you want it to be easier, but you want it to be light and fluffy.
Beat in your egg before adding the lemon zest and vanilla.
Next, add the flour, baking powder and pinch of salt and mix together until it forms a smooth, stiff dough.
Add 1-2 tbsp more flour if you feel that the dough is too wet, this can be down to the size of the lemons.
Cover and place in the fridge for 1-2 hours until firm.
Preheat oven to 180°C/350°F/Gas mark 4
Lightly dust your worktop with some flour and roll out your dough.
You want it to be around 0.5-1cm thick.
Cut out your biscuit shapes and lay then on your lined baking tray, making sure to leave a little space in between each piece.
Bake for 8-10 minutes before placing on a wire rack to cool.
Enjoy!
Storage
Store in an airtight container for between 3-5 days.
If you want to make a batch for later then cut out your biscuit shapes, store carefully and these can be frozen for up to 3 months. Allow to defrost before baking or bake from frozen but add a couple of minutes extra to the time required.