This post may contain affiliate links of which we earn a small commission should you choose to purchase through them. This helps us to keep the site running. Thank you for your support
Paris, a city that has captured hearts for centuries, but it just wasn't somewhere I was too bothered about visiting.
Why?
I don't really know why to be honest.
Foolishly I thought I had lived the experience of being there through the hundreds of Instagram shots flooding my feed every month from people posing at the Eiffel Tower or the Arc de Triomphe.
So why now am I a huge advocate for anyone to book a trip to Paris as soon as they can?
Well you know that bit about capturing hearts?
It's all true.
Arriving into Charles De Gaulle off the red eye flight, the last thing we wanted to deal with was baggage collection.
Standing at the carousel, eagerly awaiting our case which would inevitably have been last we opted to just fly with hand luggage as we do quite often.
We headed for the train, made it to the ticket machine and put our school level french skills to the test buying our tickets into the city centre.
Before we knew it we were on the train and off to explore.
Paris is huge.
There's absolutely no doubting that and I think that over the course of our five day stay we clocked up a total of 60 miles covered according to our Apple health app.
We wanted to make sure that we covered as much ground as possible and by taking the metro as little as possible to get from place to place.
This meant that we got to see so much more of the city than we would have had we opted to travel underground.
It's something that I would always recommend others to do if they are physically able to.
Our visit took us from standing in front of the Sacre Coeur in the Montmartre district overlooking the top of the city, down to the eerie underground Catacombs where the bones of over 7 million people rest in the 14th Arrondissement and to the jaw dropping interiors of the Palace of Versailles, once home to Napoleon and Marie Antoinette, a short train journey away on the outskirts of the city.
The feeling of seeing some of the most photographed monuments in the world up close and there in front of you is just breathtaking.
It was something I didn't expect to blow me away as much as it did given the fact that I see photos of these monuments on a daily basis, but nothing can prepare you for actually experiencing them first hand.
We ate great food from local street markets that we just so happened to stumble upon, to the finest macrons from Laudree on the Champs Elysees.
And the shopping, we can't miss out just how much there was on offer, especially on the Rue de Rivoli.
As a lover of high street fashion this was the ideal place for anyone looking for familiar brands but with a wide range of different types of clothing available to buy in comparison to their UK counterparts.
With so much to see it's hard not to fall in love with this city, regardless of why you travel to a different country.
Shopping, sightseeing, museums or just to be somewhere else.
Whatever your purpose, Paris is a city that has it all.
It oozes charm, down to the littlest touches like the Hector Guimard Metropolitain entrances, sadly of which few originals remain.
Even after all of the walking and all of the incredible sights that we saw, I still don't feel like we have even scratched the surface of this beautiful city and all that it has to give a visiting tourist ready to embrace all it has to offer.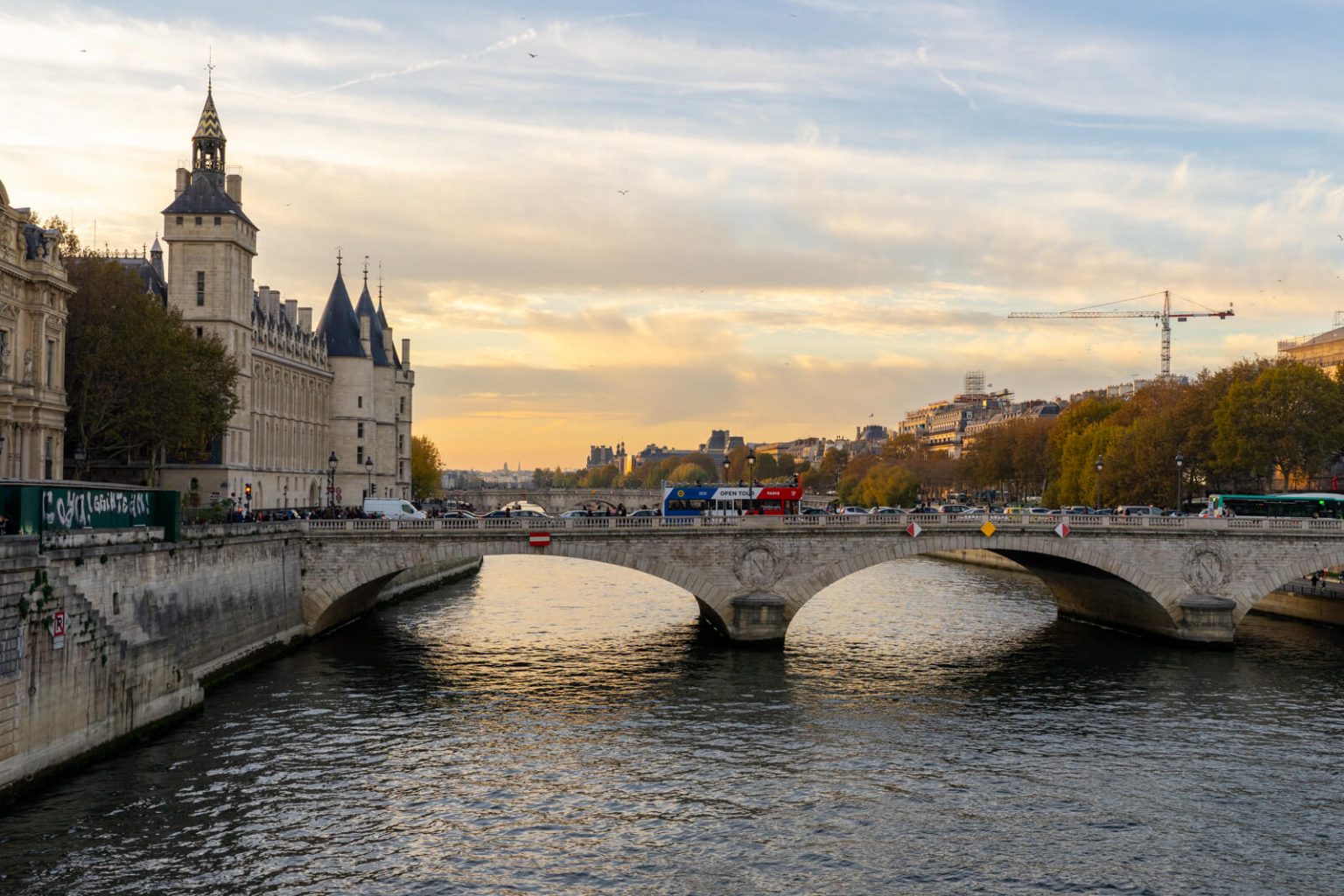 My opinion of a city that I wasn't too fussed to visit has completely changed and pushed itself right to the top of my favourites list.
I'm happy to admit, Paris has officially captured my heart and I will return.
That you can be sure of.
Enjoy this post?
See more of the things we got up to when we visited France in the rest of our french travel blog posts.