This post may contain affiliate links of which we earn a small commission should you choose to purchase through them. This helps us to keep the site running. Thank you for your support
I'm always saddened by the lack of restaurants in Rosemount because I think the area has a lot to offer, but one place that never disappoints is the wonderful corner street cafe, Cognito On The Corner Aberdeen.
When news came of its opening, I was very excited to see what would happen to the old Bank Of Scotland building because it's such an interesting property and I love the rounded windows that have a view that looks down towards Rosemount Place. Although it's a busy junction, it's aesthetically pleasing and I knew that if executed well, it could become a gorgeous cafe on the corner.
If you are familiar with the west end of Aberdeen, you will of course know about the other Cognito establishments such as Cafe Cognito and Cognito At The Cross, which are open mornings until later in the afternoon. Both of these are wonderful establishments and offer ice creams, soups, sandwiches and plenty of delicious home bakes. They are great for a quick sit in or takeaway.
However, Cognito On The Corner is a little bit different as it is open seven days a week from around 12 pm until 10 pm, serving breakfast/brunch, lunch and dinner, along with their extensive bar, offering gin, wine and craft beer.
The interior is very different as well. While the other two Cognito restaurants are a mix of being functional and warm, Cognito On The Corner is very stylised. It is as aesthetically pleasing as I had hoped it would be and I feel that each area is designed ever so slightly differently, but it is surrounded by some of my favourite colours of rich blues, marble and gold.
Another great thing about Cognito On The Corner is that they have a couple of private dining areas, so if you are looking to book something for an occasion or a larger group, there are designated spaces for that which are lovely. I especially like the one that looks like a snug, a wee bothy 'The Picken Room', with exposed brick walls and surround seating, meaning no one has to sit with their back to the rest of the group.
When it comes to dining, there is a set menu, lunch menu and dinner menu but there is also a breakfast/brunch menu if you go in early enough. We tend to go in for breakfast or lunch, I haven't yet been for an evening meal but I would very much like to. Cognito on the Corner are a favourite brunch spot in Aberdeen.
I just know that the restaurant is busy in the evenings and when I'm looking to have a nice meal, I tend to go somewhere with that laid back vibe and I feel that Cognito On The Corner is a great spot and often used for pre-theatre meals, drinks before heading into town or as I said, occasions, so I often think if I was going to get a little dressed up to go out, or if I had something to celebrate, then I would book an evening meal but sadly, I haven't had the opportunity yet.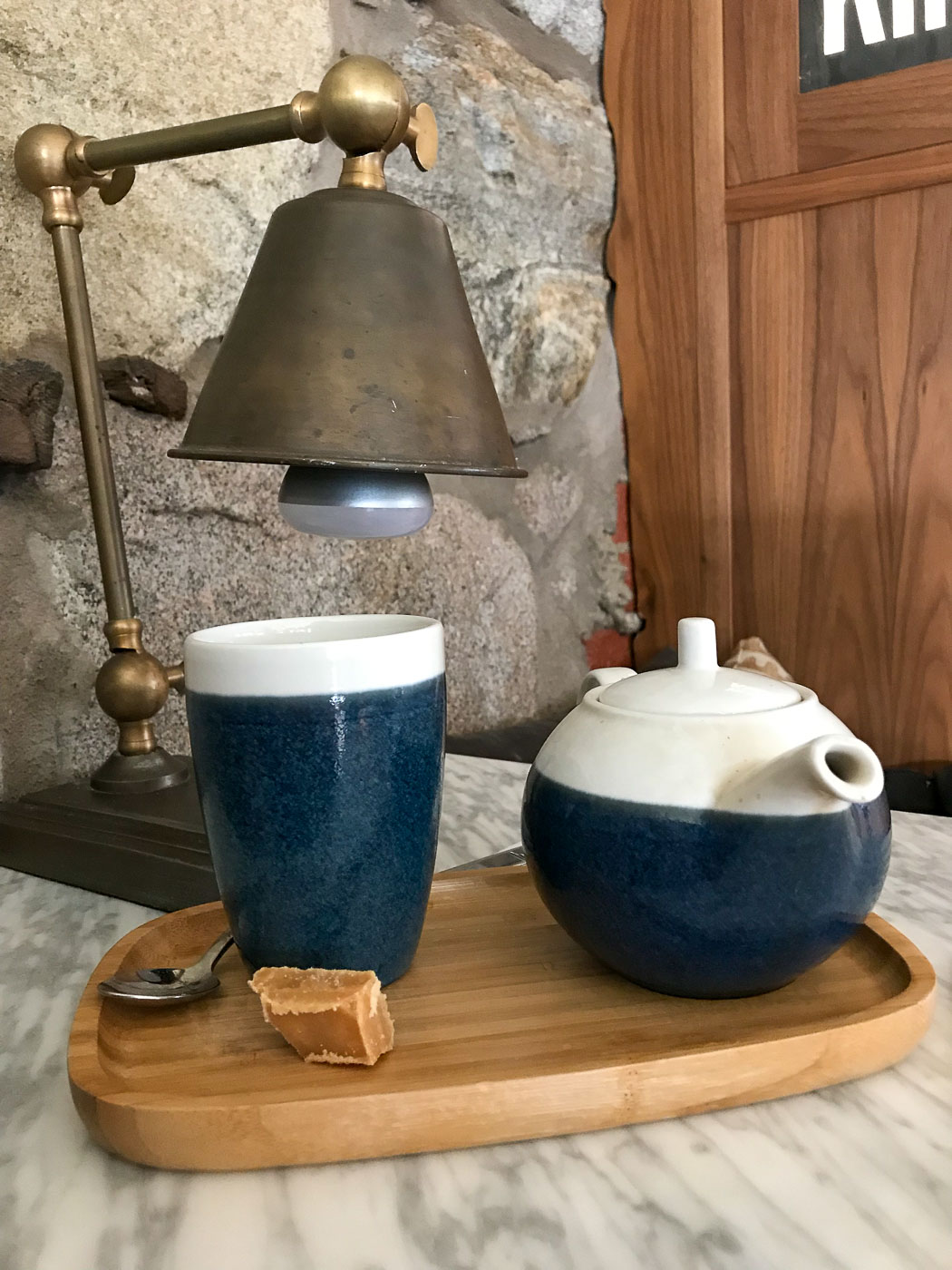 Despite my talking of the bar and set menus, Cognito On The Corner is a family-friendly Aberdeen restaurant, although it's certainly not aimed towards children, there is a children's menu with the usual options of burgers, chicken nuggets and chips or macaroni.
The Cognito On The Corner Menu is suited to everyone and offers worldly cuisines, whether you are looking for something simple and comforting like soup and a sandwich, pasta, fish or a lovely juicy burger and chips.
There is a very eclectic main menu of which I have no doubt that you would find something that sounds appealing.
I think the food is delicious and freshly made, often using local produce but what I really love is the coffee. I know that may seem such a silly thing but I think they do a great tea and coffee and all hot drinks also come with a wee bit of Scottish tablet, which I love. This is such a lovely touch and something that I feel most places used to do, but it seems a forgotten bit of charm these days.
Cognito on the Corner Address
Cognito On The Corner
1 Mid Stocket Road
Aberdeen
AB15 5NE