This post may contain affiliate links of which we earn a small commission should you choose to purchase through them. This helps us to keep the site running. Thank you for your support
A good Sunday Lunch or Sunday Roast, whatever you call it, is a proper British tradition. We all love one and like all good things, it can be a little controversial because we each like it our own way.
Yorkshire puddings or no Yorkshire puddings? Mash, boiled or just roasties? Potatoes are never bad but I do think mash seems a little off in a roast, for some reason. Cabbage? Stuffing? Hopefully, we can all agree on gravy by the boatload.
We have some lovely options listed for you where you can sample some of the finest Aberdeen Angus Beef, chicken and much more.
Make sure to take a look at our best spots for Afternoon Tea and a Boozy Breakfast and Brunch in Aberdeen!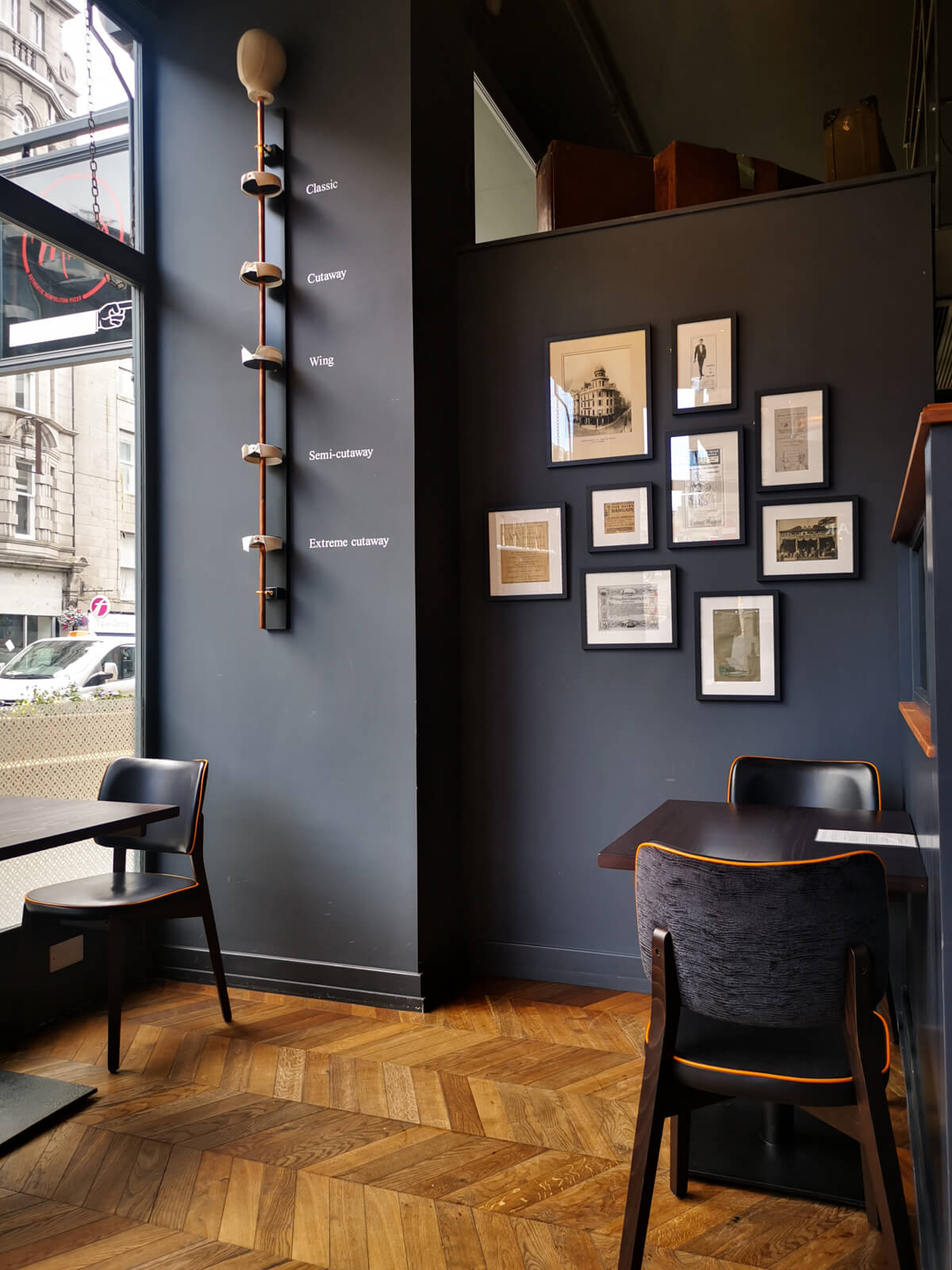 No.10 Bar And Restaurant
The No. 10 Sunday Lunch is often named the best in the city. They serve a Black and Gold Rib Roast and a Chicken Roast, both come served with roast potatoes, seasonal vegetables,
skirlie, Yorkshire pudding and red wine gravy.
This is one place that I actually haven't been to yet but I am always hearing glowing reviews and all of the pictures I have seen online look delicious.
No. 10 also has really great side options like the Stornoway black pudding mac and cheese, parmesan-crusted cauliflower cheese and the honey-glazed pigs in blankets.
No. 10 Sunday Lunch costs £16.50 per person.
Malmaison Aberdeen
I wasn't overly sure what to expect from the Malmaison Sunday Lunch as I hadn't seen anything written about it beforehand and I hadn't (weirdly) checked the menu!
It is a roast beef sirloin, horseradish cream, served with thyme & rosemary Yorkshire
pudding, roast potatoes, maple glazed Chantenay carrots & buttered greens.
Service was very quick although we didn't receive any gravy, which led to us checking the menu and questioning each other and everything we believed a roast should be until overall, submitting to the fact that maybe it just doesn't come with gravy! We almost didn't want to seem uncouth by asking. But it does come with gravy. It just arrived after about 5 minutes.
We both thought the roast was great and probably one of the best Sunday dinners that I've had in a long time but we both also felt that we could have done with more of everything.
The quality was there and it was delicious, just not enough in comparison to many others of the same price!
Malmaison Aberdeen Sunday Lunch costs around £17 per person.
Dyce Farm
A little bit out of town but I really wanted to add a Sunday carvery option. Yes, there may be a couple of restaurants closer to the city but Dyce Farm is very popular, the prices are low and the portions are massive, which I know is exactly what some people are looking for!
When I was younger, the Aberdeen carvery scene was a big thing and for some reason, they haven't stood the test of time and are often much harder to find.
There are usually 3 or 4 slow-roasted types of meat, Yorkshire puddings, crispy roast potatoes, a wide range of vegetables, and all the trimmings. It's very good and you certainly get your money's worth!
You can even have a carvery bap for £4.99 which has your meats of choice, stuffing, veg and sauce!
Dyce Farm Carvery from £4.99 – £11.49 per person. The carvery is available every day and price varies depending on size. There is also a vegetarian roast available.
Vovem
This was my first time going to Vovem and I thought that the restaurant was lovely. As we went for lunch, it was quite quiet and I can imagine it gets a lot busier in the evenings so it may have a different atmosphere.
But for lunch, it was quiet in terms of noise and guests and it was quite relaxing to sit back and enjoy some food without feeling that you have to raise your voice over others.
We ordered the sharing platter because I tend to eat a bit less anyway so it made sense that I would instead, just take less.
'Roast of Aberdeenshire beef, honey roast carrots and parsnips, beef dripping roast potatoes, steamed broccoli, Yorkshire pudding and rich beef gravy.'
We each received a wee pot of gravy to ourselves and there was more than enough food for 2. I'm not sure if I would pick the sharing platter again, in reality, I think I would probably buy the individual portions as some things were a little bit awkward to transfer to your plate. I like the idea but the execution was a little messy.
The Vovem Sunday Lunch costs £18.50 per person or £30 for a sharing platter for 2.
Noose & Monkey
The Noose & Monkey Sunday Roast (which is changed weekly) comes with roast potatoes, Yorkshire pudding, seasonal vegetables, gravy and skirlie.
It sounds lovely, I'll be honest though, I love a Sunday Roast lunch but these sides are intriguing me more than the main event! Pigs in blankets, creamy cauliflower and broccoli gratin with smoked cheddar, garlic and honey-roasted Brussels sprouts and creamed wilted greens with garlic & nutmeg.
This is a great option if you are looking for something local or within the city centre.
Noose & Monday Sunday Roast is £16.50 per person but they do run an offer for 2 Roast Dinners and a bottle of wine for £40.
The Esslemont
I enjoyed a lovely Scotch rib of beef Sunday lunch at The Esslemont. I really like The Esslemont as a restaurant, the food is lovely and the surroundings are equally as nice.
I went on quite a dreary day so it was lovely and warm and everything that I could want when it comes to getting a roast dinner!
The Roast Beef comes served with all trimmings of roast potatoes, seasonal vegetables, skirlie,
homemade Yorkshire pudding and is served with red wine gravy or peppercorn sauce.
I chose the red wine because I was thoroughly enjoying that rich, warming vibe that was all around me.
There was plenty of food for me, I do think some people may like a bit more food but I see that as a great opportunity to order dessert! Or a side, if you prefer.
The Esslemont Sunday Lunch is £16 per person
Dobbies Garden Centre
Truth be told, I love visiting a garden centre on the weekend and Dobbies Garden Centre offers a more affordable Sunday Lunch.
Dobbies has recently had a bit of a revamp and they now have a Sainsburys in store, so it's a great spot for not only home, garden and gift shopping but you can also buy some of your food shopping too.
For this reason, I think it will be a popular stop-off for many people, who might also opt to visit for lunch.
Of course, one difference with ordering food in a restaurant like this is that much of it will have been sitting under the heaters for some time and may not taste as freshly made as you would like.
But you do get your roast beef with all of the trimmings, including a Yorkshire pudding and gravy
The Dobbies Sunday Lunch is £10.95 per person.
Fennel Restaurant
Ok, a Sunday roast in Inverurie is not quite in line with the Aberdeen Sunday lunch list but this is somewhere that I visited recently and really enjoyed, so I wanted to add somewhere in Aberdeenshire to the list.
We enjoyed a Sunday Roast Sirloin of Beef with Yorkshire Puddings and traditional trimmings. There was plenty of beef, a large Yorkshire pudding, parsnips, carrots, green beans, stuffing, roast and mashed potatoes.
I know they often do an alternative roast but I think that the beef is the standard. It was really tasty and I know the picture may not look like much as it was piled up, but there was a lot of food.
It is a lovely restaurant, a little bit noisy on the weekends due to the high ceilings and open spaces but not enough to bother you if you were looking for a quiet meal.
I think this cost around £17 per person, we did also order dessert so I can't say for certain but it was definitely around that price.
I imagine that after running through this list of Best Sunday Roasts in Aberdeen that your mouth is watering. Well, be sure to get yourself booked into some of these places and give them a try.
I can assure you that it's definitely worth it.