This post may contain affiliate links of which we earn a small commission should you choose to purchase through them. This helps us to keep the site running. Thank you for your support
Aberdeen Restaurant Week returns to the city not just once but twice a year, and it has proven so popular that it has developed into what we now call Foodie Fortnight!
So that now means for a full month of the year, you get to save some money at the best places to eat Aberdeen has to offer!
Foodie Fortnight is in collaboration with Aberdeen Inspired and I think this is a fantastic opportunity to try some new Aberdeen restaurants or grab some good deals at your favourites.
It covers a range of different cuisines from Indian, Scottish, Spanish, Italian, Vegan, Vegetarian and more.
Typically, the restaurants offer a set menu for either lunch or dinner, with 2 and 3-course meals and come with a set price of £10-20.
There are often tasting menus for a slightly higher cost but I think think this is more than worth the chance to try some lovely and unique dishes.
Events like Aberdeen Restaurant Week/Foodie Fortnight are, of course, to help local businesses but I would urge you to make the most of the time and dine out for even one meal if you can and discover some of the best places to eat in Aberdeen city centre.
Please find some of our reviews of restaurants doing restaurant week below.
Coast and Keg
Coast and Keg are located within the Aberdeen Altens Hotel and offer a selection of modern and home-cooked favourites.
Both the food and surroundings are lovely, it is family friends but this would also make a great stop for an evening meal followed by some drinks.
The Braided Fig
I visited The Braided Fig for the first time through Aberdeen Restaurant Week last year and it has become one of my favourite Aberdeen city centre restaurants!
We had such an enjoyable meal and it's somewhere that I actively look forward to visiting during Foodie Fortnight! Read about our visit here.
Kirk View Café and Bistro
I hear so many great reviews about Kirk View Café and Bistro and I have to say, I was really underwhelmed with my visit. And that may sound like a funny recommendation but I have heard so many great things from so many people that I am willing to suggest that perhaps this was my experience alone.
Perhaps I didn't pick the right thing or whatever reason it may have been but I trust the high praise of the people that recommend it.
Visit here for some Scottish tapas and food options. Read about our visit here.
Mac's Pizzeria
Mac's Pizzeria offer, well, pizza! It's a wonderful family-friendly restaurant located about The Esslemont. It has a very laid back atmosphere with a really lovely menu, offering a wide selection of pizzas.
The staff are also very friendly and very accommodating! Read about our visit here.
Chaophraya
Chaophraya offers a great Thai dining experience in really beautiful surroundings.
I have enjoyed their food both in the restaurant and at home and I have always experienced a really high quality of food and service.
It's a wonderful restaurant to try something a little bit different. Read about our visit here.
8848 Restaurant
8848 Restaurant is somewhere that I discovered over lockdown and became somewhere that we ordered from often.
A Nepalese and Indian restaurant, they have a wide and varied menu and the food is always served to such a high standard for a really affordable price. Including large portion sizes, so I can't complain!
Read about our experience here.
Figment
Figment is a very popular Aberdeen cafe and they are offering something a little bit different to most, they are serving brunches!
Having tested several items from their menu myself, I can confirm that Figment offer a delicious breakfast and brunch! And I believe there is also the option to enjoy a little Prosecco with your meal!
Read all about our visit here.
The Esslemont Bar and Restaurant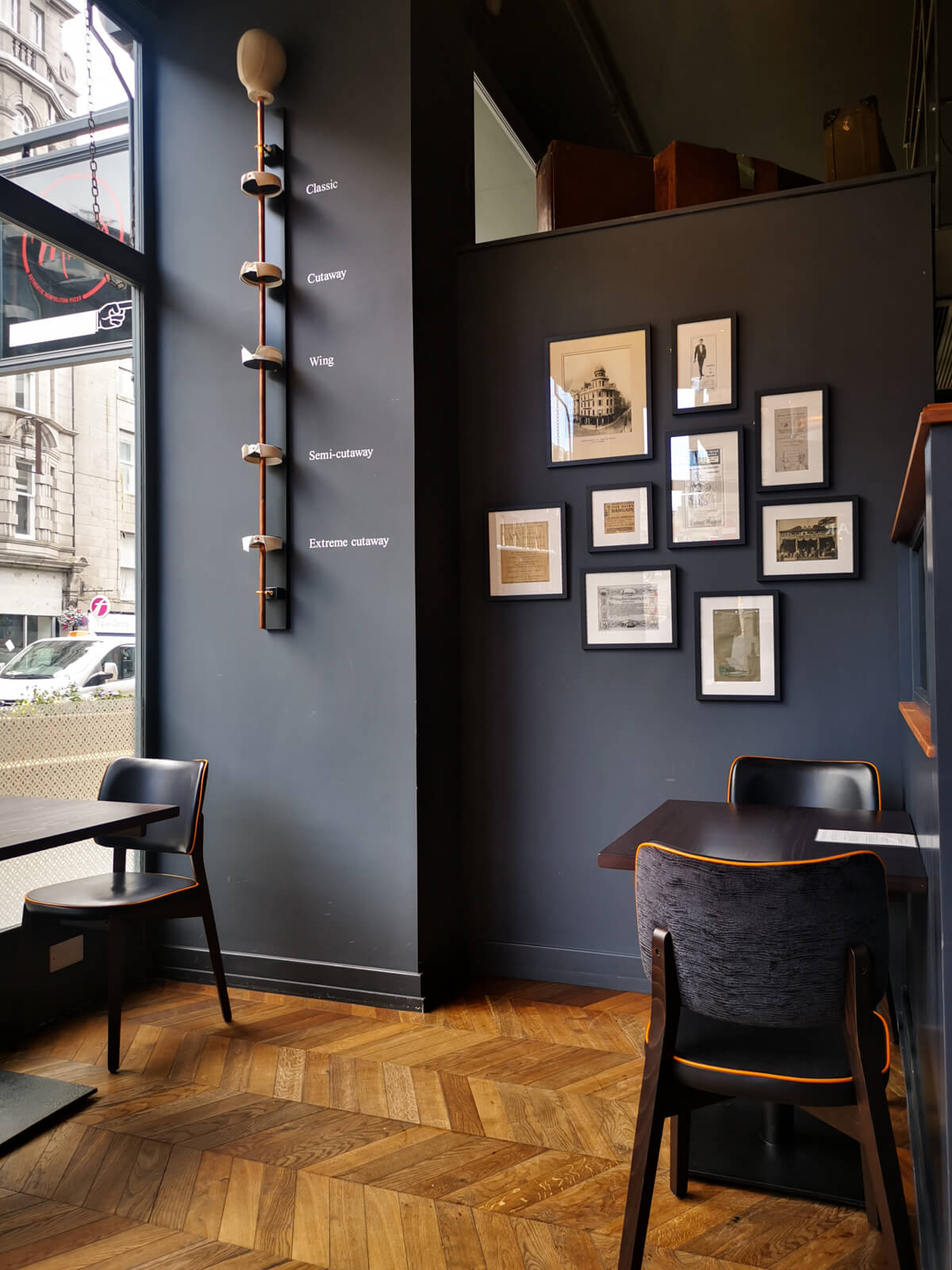 The Esslemont has really luxurious decor within and the menu is filled with both comfort and fine dining options.
There is a set menu for both lunch and dinner to choose from that can cater for all types of diets, as far as I am aware!
Read all about our visit here.
Have you got plans to visit anywhere for restaurant week this year? Let us know in the comments below.
Aberdeen Restaurant Week 2023 Lineup
You can view the full lineup for August 2023 here.